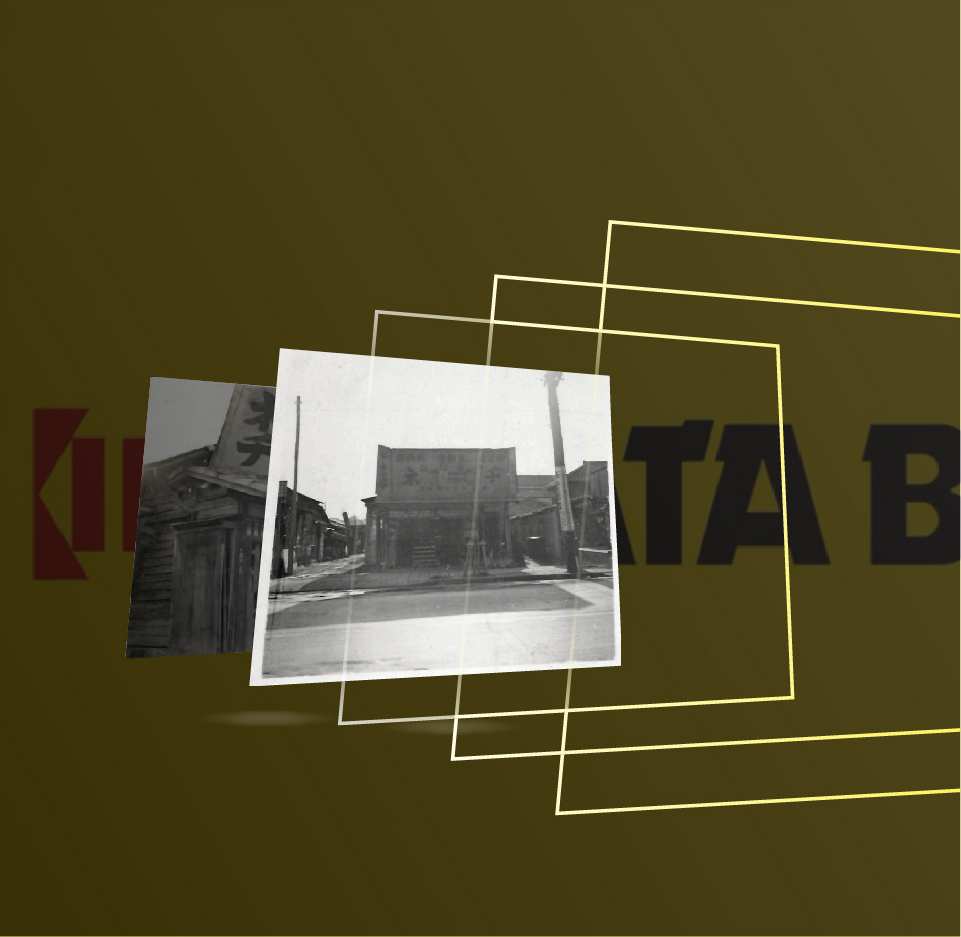 Company History
IWATA BOLT Timeline
Company History
IWATA BOLT Timeline
Early Days [1949-1998]

Rising through the turbulent era of postwar Japan.

IWATA BOLT Industry limited was founded in Nishigotanda, Tokyo.

Our history begins right after WW2 with the foundation of a screw distributor in May 1949. Threaded fasteners as the foundation of every industries that we have supplied ever since our startup. It might be small but is the backbone of safety and security that supports the industrial society.
IWATA BOLT Industry Limited was founded

In 1949,our founder Yukichi Iwata begun IWATA BOLT Industry as a distributor specialized in screw, which was unique back then. Since the transportation was not developed well those years, Yukichi himself took a hand trailer and traveled to Katsushika, east side of Tokyo in order to procure screws on foot. The company then restructured as IWATA BOLT Industry Corp. in 1957.

Ohsaki factory completed

After founded as a screw distributor, IWATA BOLT decided and opened its own factory in Shinagawa, Tokyo in 1959, in order to differentiate itself from competitors and take initiatives in the marketplace by creating abilities that enable us to do value-adding to products and pursue better branding of ours.

Technical book "Commonsense of Threaded Fasteners" was published

Yuhkichi Iwata put himself into creating a book specialized in threaded fasteners as a part of employee educations due to the lack of existence of such materials at that time. Once it completed, he held employee trainings and company meetings as the instructor. The book was also donated to customers and local libraries in order to provide the engineers in the area with necessary information and knowledges.

Saitama factory opened

As it became inevitable to have additional factory in order to combat the grown sales, Saitama factory was built. After that, the areas around Ohsaki factory were developed as residential regions with noise restrictions so that Saitama factory emerged the capacity of Ohsaki factory and became sole manufacturing facility.

New HQ office was built

As company grew with more sales and employees, our new HQ office was built in Gotanda, Tokyo in order to further expand business with better efficiency. It was then a rare 6 floor building in the area with the view of Tokyo Tower and Tokyo Yamate train line.

New York office opened

As export business became more of interest, IWATA BOLT opened an office in New York to study the environments of Japanese and local companies overseas. This study would later help opening Los Angeles office and plant.

IWATA BOLT screws landed on the moon

The news of Apollo 11 landing on the moon sounded even more of our own as our screws were used on the tape recorder in the space ship.

"Sigma" news letter was established
for business partners

"Sigma" is a newsletter that showcases our expertise of threaded fasteners and other activities and connects with people inside and outside of our company. The first issue was published in 1969 and it still provides you with new issues periodically.

Showroom opened in HQ building

Visitors to our HQ building would be able to get their hands on our products in the newly opened 15 m² showroom on the first floor of our head quarters office.

Showroom on wheels,
"SOFIT" vehicle launched

"SOFIT" vehicle is a showroom on wheels that come to customers' sites. It has been highly praised since it was launched as it enables customers including shop workers experience without leaving their sites. Demonstrations at the spot led to quick implementations of better rationalization of fastening processes as well as overall cost reduction.

Tochigi factory opened

Due mostly to customers' demand, pursuing higher production capability led us open Tochigi factory in Tochigi prefecture in addition to Saitama factory. The 4th phase of construction made it possible to accommodate the entire production equipment from Saitama factory, and the 5th phase completed its comprehensive production capability including Heading, Rolling, Heat treatment, Plating and Shipping.

IWATA BOLT USA Inc. established in Los Angels, CA

Our own local company in the US was established in the irreversible globalization era. IWATA BOLT as a result gained the foothold that allowed it to be a local supplier in much anticipated North American market.

Singapore branch opened

Our Singapore branch was established in order to locally support productions of Japanese electric manufacturers who opened facilities in Asia.

Singapore factory opened

Production lead time has been crucial when dealing with local customers in overseas market, and it was even more so, since social infrastructure was not in place as it is now. Singapore factory made it reality that we produced screws at the spot where they were to be consumed.

New company name, IWATA BOLT Inc.

With its more than 40 year history, our company evolved greatly with 2 factories and 25 sales branches in Japan as well as 2 offices in Atlanta and Ohio in North America region and Singapore factory and kuala lumpur office in ASEAN region. At the same time it has become critical part of our business that we react quickly and effectively under the economic turmoil. With those in mind, our new company name, IWATA BOLT Inc. was established. The new name represents our determination that we encounter to the ever changing business world more quickly and precisely, with more efficiency.

New book "The Cultural History of Fasteners and Guns" published

There is a relationship in Japan between the history of screws and rifles' arrival. To celebrate our 45th Anniversary, "The Cultural History of Fasteners and Guns" were published.

Production began at Los Angeles factory

In Los Angeles at that time, some Japanese auto manufacturers and electrical makers needed screws for their productions. To meet that demand with the same quality and precision, IWATA BOLT began production at Los Angeles factory.