NCR
Anti-come-out combination of cross recess and drive bit
NCR
Anti-come-out combination of cross recess and drive bit
Feature

A combination of uniquely designed cross recess and drive bit provide better come-out prevention than regular products.

Industry

Appliances, office equipment


Specific Application

Applications that use cross-recess drive screw


Benefits to Users

Improves work efficiency, reliability Reduces cost.


Size

Cross recess No.0 No.1 No.2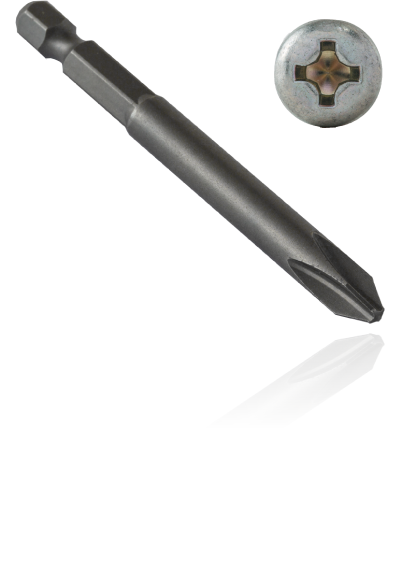 Conventional Products
<Issues>
Slippage between cross recess and drive bit can cause come-out and even damage the recess. The damaged recess not only prevents proper tightening but also makes un-screwing very difficult.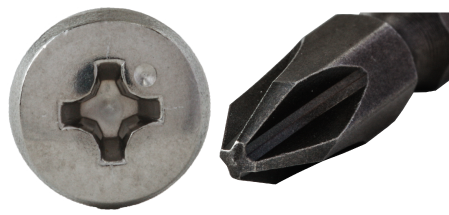 Normal Cross recess and driver bit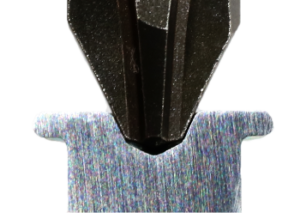 Reliability

90(Percentage of come-out prevention.)


Cost Index

100

NCR
<Feature>
・Specially designed torque transfer shape prevents come-out.
・It also has stick-fit functionality that improves work efficiency.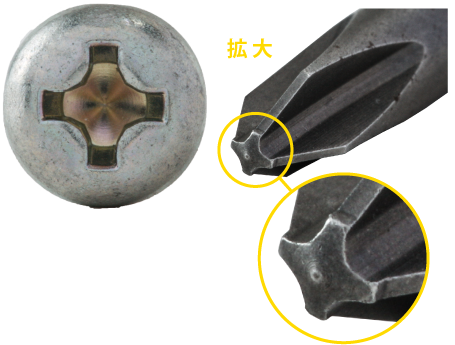 Designated driver bit and NCR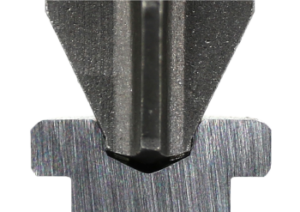 Reliability

110


Cost Index

50(when considering both screw piece price and repair cost from come-out)

Same product with different shape