Pias® Nut System
Self-piercing nut that does not need pre-punched hole
Pias® Nut System
Self-piercing nut that does not need pre-punched hole
Feature

・Strong and stable anchoring force.
・Can be mounted on aluminum and stainless steel panels.
・Can be mounted on panels with various types of surface treatment.
・Multiple pieces can be mounted in single stamping motion.

Industry

Automobile, consumer electronics, construction and office equipment.

Specific Application

Pars that are not suitable for welding or need to eliminate welding process

Size

M5~M12
※Materials and other details are subjective depending on your specific applications.
※Consultation with Iwata Bolt as well as our partnering company producing this product shall be required prior to your purchase.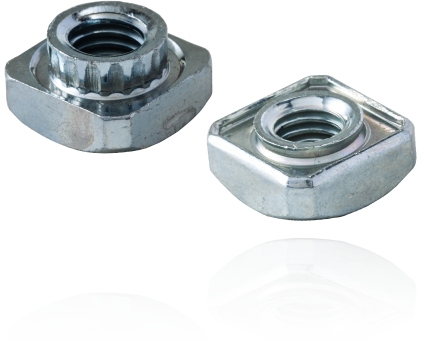 〈Mounting Process〉

KP type
<Shape>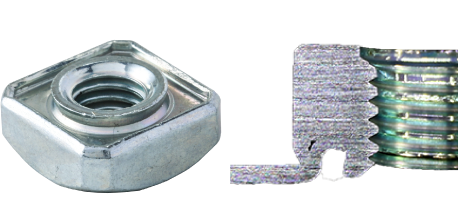 Panel Thickness

0.8~2.0mm
HN-L Type (For thick panel)
<Shape>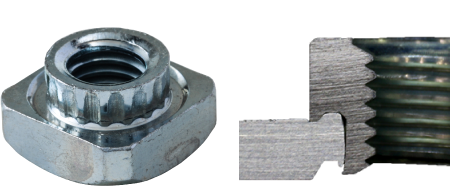 Panel Thickness

2.5~4.0mm
<System equipment>